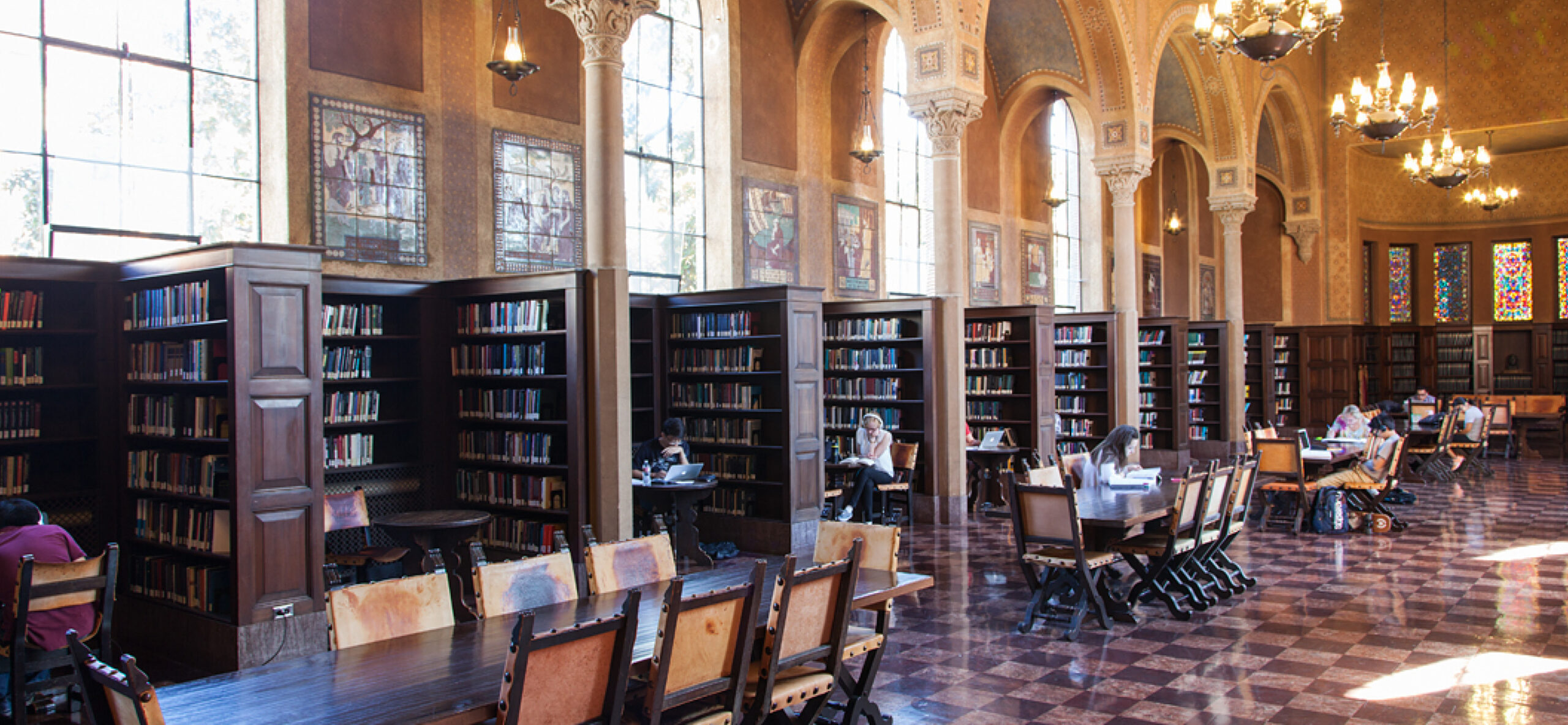 Below you can find links to resources for managing scholarly inquiry, including USC guidelines and policies, a list of centers and institutes, available shared resources, funding opportunities, research training, and COVID-19 research continuity resources.
Get Started
Learn about institutional information, budget basics, rates (fringe, indirect costs), and graduate student and postdoc salary.
Best Tools to Support Grants Management for Faculty
Systems to support you in your management of proposals, awards, core facilities and research compliance.
What you need to know about starting a clinical trial.
Promote your work with media relations.
Learn how we're conducting research that benefits all segments of society.
Join USC's startup and entrepreneurial culture.
USC guidelines on authorship, data sharing, diversity and open scholarship in research.
Find out more about USC's vibrant innovation ecosystem.
Learn more about international activities & collaboration.
List of required research training as well as other opportunities to learn at all levels.
Policies
Regulations, policies, guidelines, and other standards relevant to animal research.
Information to help you comply with export control regulations.
Guidance and information for preparation and conduct of human subjects research.
PIs are responsible for ensuring their teams complete the required training on Research Training Finder.
Information on financial concepts, proposal and award lifecycle, grants management, and research compliance.
If you suspect research misconduct it is your responsibility to report it.
Responsible and Ethical Conduct of Research
Understand your RCR responsibilities toward USC, human subjects, and the public.
Guidance for ensuring a safe work environment.
Important USC policies related to research and other topics.
Resources
Join collaborative teams of experts addressing major issues across USC's schools.
Find computing resources in support of your research and scholarship.
Guidance, resources, funding and USC research related to COVID-19.
Online tools and resources to help you collaborate, communicate and create.
Upcoming research-related events and training at USC (or of significant importance outside USC).
Funding sources including internal for research and other scholarly projects.
Awards by outside agencies for which USC can nominate a limited number of candidates.
Core facilities, equipment, tools, databases, and services available at USC for your research, as well as invoicing via FBS.
Research opportunities for high school, undergraduate, and graduate students and postdoctoral scholars.