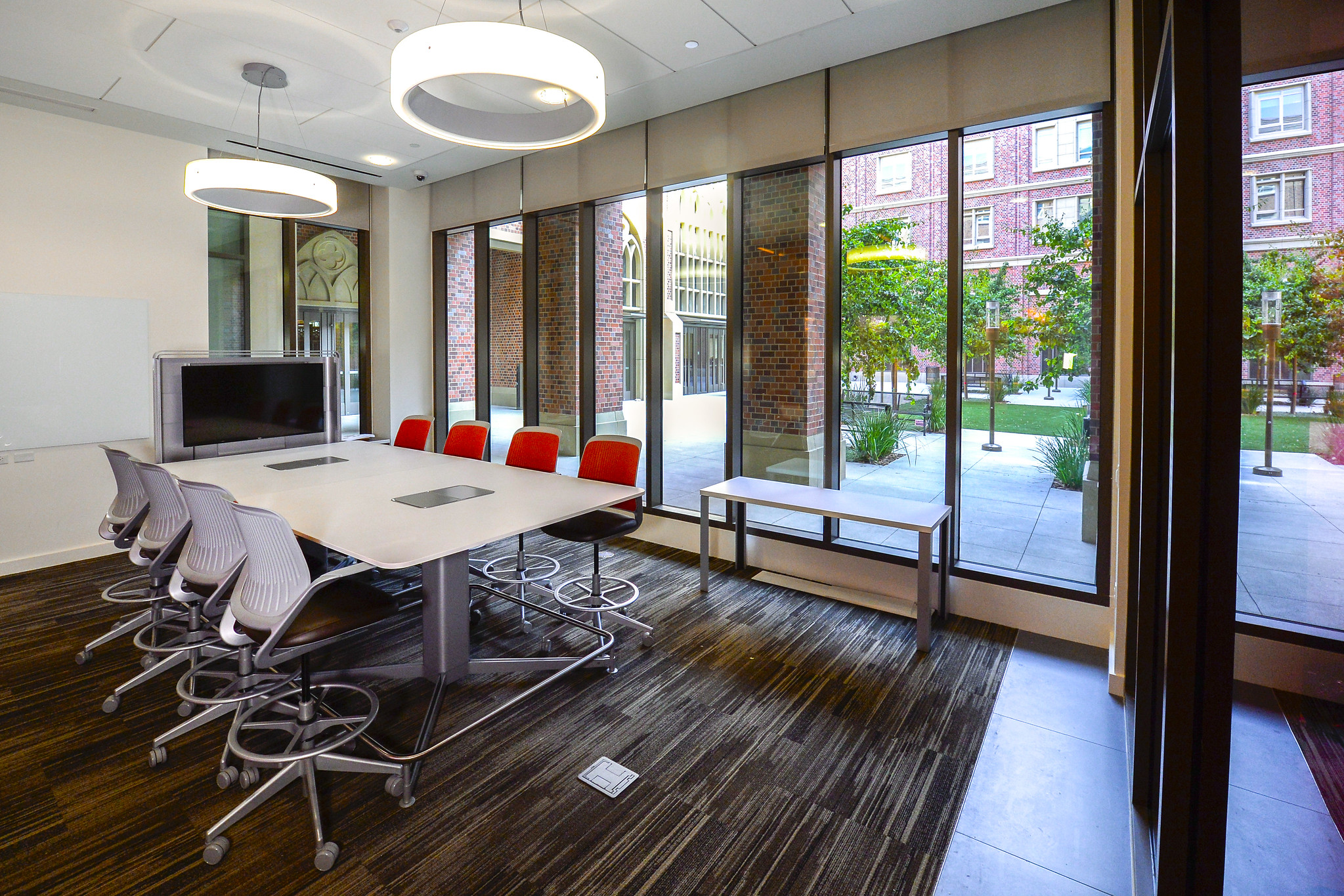 Below you can find a list of required training from the Research Training Finder to ensure your research project and team are in compliance with USC policy, federal and state laws, sponsor requirements, and award terms and conditions.
In addition, each semester our Center for Excellence in Research organizes workshops for USC researchers. These courses are designed to provide faculty, research staff, postdocs, PhD students and graduate students across all fields of study with specialized skills and knowledge in seeking funding from government, foundation, and corporate organizations as well as a variety of other topics.
For more opportunities to learn, please also take a look at our Events. If you'd like to add an event, you can submit it to the USC Research Calendar with an image and tag the Office of Research under Department. Please make sure it's not already listed below before adding. To share your event on our Twitter, your group can also photo tag us in their posts and we'll retweet.
Required Research Training
Biology, care, and use of common laboratory animal species; disease problems of laboratory animals and updates on health surveillance programs.
Institutional policies and procedures for research involving administration of hazardous substance to animal research.
Training materials are assigned according to the species listed and procedures described in the approved IACUC Protocol Synopsis Form on which the 'trainee' is listed.
Bloodborne Pathogens Training (BBP)
Anyone working with or has the potential to be exposed to blood or other potentially infectious materials must attend.
Research requirements and procedures for use of the BSL3 laboratory.
Clinical Research Coordinator (CRC)
Provides basic or advanced training tailored to the CRC's fundamental role in the conduct of clinical trials.
Offered through the CITI Program; discusses the PHS regulations on financial conflicts of interest and disclosure of significant financial interests.
Controlled Substances Training
Required for those who work with controlled substances.
The course covers hazardous materials, lab hazards, engineering and administrative controls, personal protective equipment, and hazardous waste management.
Offered through the CITI Program; course content is tailored to GCP for clinical trials with investigational drugs and biologics, medical devices, social-behavioral research.
Overview of responsibilities of an investigator: authorship, peer review, mentoring, COI, data management, fiscal management, funding mechanisms, post-award management, etc.
Human Subjects Research Protections
Offered through the CITI Program; Focuses on biomedical or social-behavorial.
Laser classification, safe work practices, and PPE.
Radioactive materials (RAM), radiation sources, and radiation-producing devices, safe work practices, PPE, and radioactive waste management.
Respiratory Protection Training
Respiratory Protection training provides guidance for respirator selection, explains limitations, proper storage, use and care of respirators.
Responsible Conduct of Research
RCR topics include: scientific integrity, misconduct and fraud in science, data management, etc.
Covers basic irradiator safety and operation or aspects of radiation safety for users of Diffraction type radiation producing machines.
Fall 2022 CER Events
Submitting a Limited Submissions Proposal
Come learn about obtaining approval, the internal review and selection process, and submitting a proposal for a limited submission at USC.
Funding from Foundations for STEM
Find out how you can build a meaningful relationship with a foundation and the process, as well as resources, available for those in STEM to help you along the way.
Writing Compelling NSF Proposals
We'll go over how the NSF review process works and provide specific recommendations for increasing your chances of getting funded, anticipating panel dynamics, and tailoring your proposal accordingly.
Funding from Foundations for Arts and Humanities
Find out how you can build a meaningful relationship with a foundation and the process, as well as resources, available for those in Arts and Humanities to help you along the way.
Top Tips for Top-Notch Presentations
Do you have an upcoming presentation and want to knock it out of the park? We'll empower you with the essential tactics and perspectives that make outstanding presentations tick. From organizing strategies to anxiety reduction to slide deck design, level up your next presentation with this session's top tips.
Innovation and Collaboration with Miro
This workshop will introduce you to Miro, a versatile virtual whiteboard that lets you collect questions, compile and annotate sources, and organize notes and drafts in one visually engaging workspace.
Securing Corporate Funding for Research
We'll discuss the commercialization process and how University Advancement can help you find a partner, negotiate a license, and market your product.
Introduction to Advanced Research Computing
Nearly all scientific and engineering disciplines confront challenges in dealing with a vast amount of data or modeling complex processes across many scales. We'll cover high-performance computing, cloud solutions, data workflow management, and other related topics.
Developing a Successful Mission Agency Grant
There are many Federal Agencies that support University Research — which ones are best for you? We'll help you identify the pertinent agencies and programs, contact program officers, develop a winning proposal, and work with agency officials to get the proposal funded.
USC Awards to Fund Your Research
We'll review internal grant programs supporting research, scholarship and technology, as well as give you guidelines and tips on how to ensure your proposal is a success.
Other Training and Events