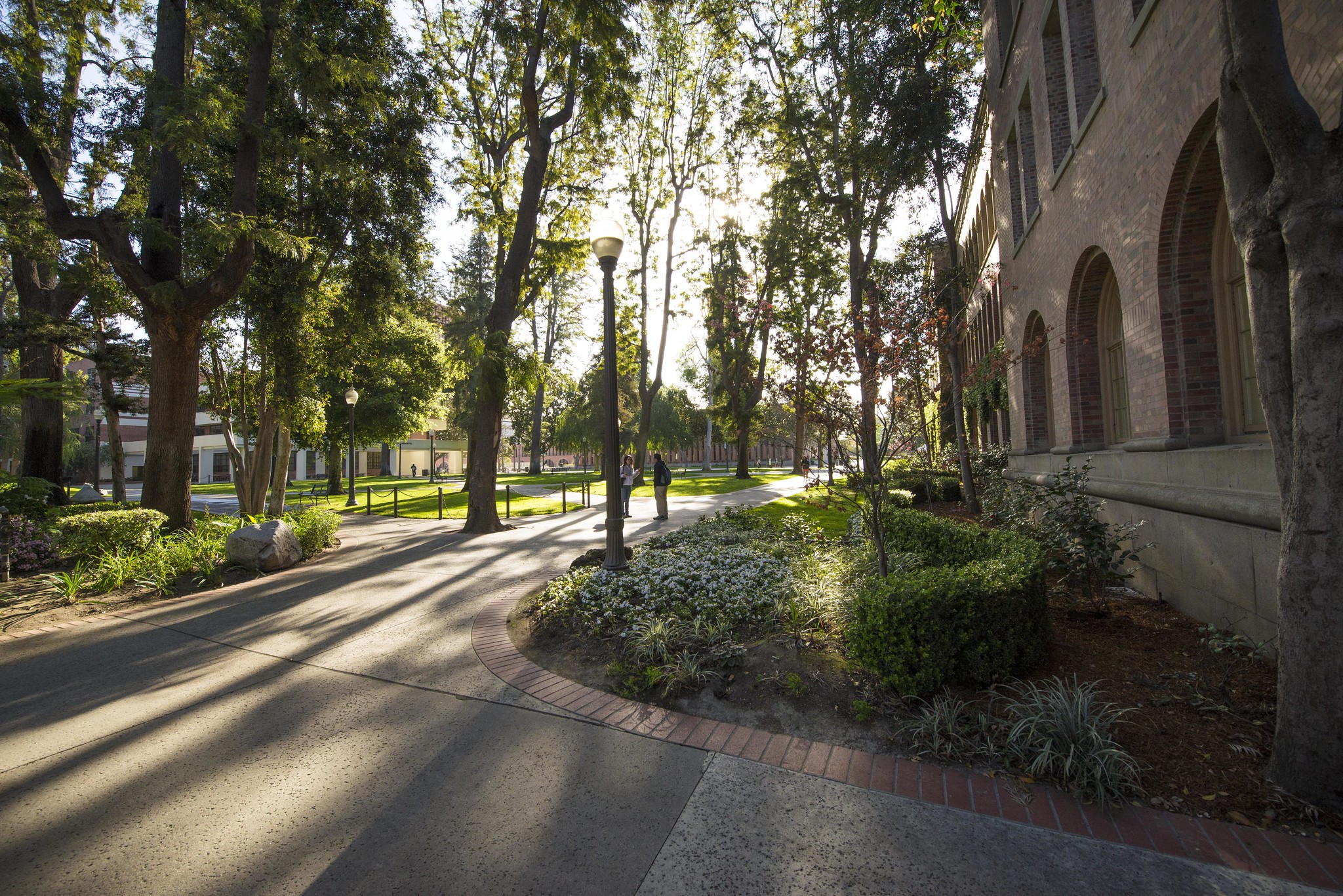 USC offers faculty, postdoctoral fellows, and research administrators a wide range of internal and external funding sources for research and other scholarly projects. For internal funding, please see our list below. For limited submissions, please visit Research Initiatives and Infrastructure (RII). For COVID-19 funding, please visit the COVID-19 Research Continuity section of our website.
Using your USC email you can also subscribe to Grant Forward, a search engine dedicated to helping institutions and individuals find grant opportunities. In addition, Philanthropy News Digest publishes RFPs and notices of awards as a free service for U.S.-based nonprofit and grantmaking organizations.
Internal Funding Opportunities
To add or update a funding opportunity below, please fill out our Funding Opportunities Form.
Deadline
Title
Sponsored By
Amount
Date Posted
2023/05/26
Small Business Innovation Research (SBIR) / Small Business Technology Transfer (STTR) Award - Preparation & research for SBIR/STTR grant submission.
Internal Funding
USC Research and Innovation (R&I)
See solicitation for details
2023/05/10
Arts and Humanities, Communication and Information Sciences, Engineering and Technology, Life Sciences, Medicine and Health, Physical Sciences, Social and Behavioral Sciences, Sustainability
2023/05/29
Humanities & Humanistic Social Sciences Program - Creativity, Scholarship, & Excellence in the Humanities & Humanistic Social Sciences.
Internal Funding
USC Research and Innovation (R&I)
See solicitation for details
2023/05/10
Arts and Humanities, Social and Behavioral Sciences
2023/07/10
ARPA-H Planning Award - Planning & proposal submission.
Internal Funding
USC Research and Innovation (R&I)
See solicitation for details
2023/05/10
Engineering and Technology, Medicine and Health, Social and Behavioral Sciences, Sustainability, Life Sciences, Physical Sciences
2023/09/11
Alternative Methods to Animal Research Award - Seed funding for research.
Internal Funding
USC Research and Innovation (R&I)
See solicitation for details
2023/05/10
Life Sciences, Medicine and Health
2023/10/02
Howard Hughes Medical Institute Mentorship Award​ - Research and mentoring leading to HHMI investigator application.
Internal Funding
USC Research and Innovation (R&I)
See solicitation for details
2023/05/10
Engineering and Technology, Medicine and Health, Social and Behavioral Sciences, Sustainability, Life Sciences, Physical Sciences
2024/01/29
Ming Hsieh Institute Research Award

- Cancer research leading to commercial outcomes.

Internal Funding
USC Research and Innovation (R&I)
See solicitation for details
2023/05/10
Sustainability, Engineering and Technology, Medicine and Health, Social and Behavioral Sciences, Life Sciences, Physical Sciences
2024/02/05
Zumberge Preliminary Studies Research Award - Seed funding for research.
Internal Funding
USC Research and Innovation (R&I)
See solicitation for details
2023/05/10
Arts and Humanities, Communication and Information Sciences, Engineering and Technology, Life Sciences, Medicine and Health, Physical Sciences, Social and Behavioral Sciences, Sustainability
2024/02/25
Institutional Training Planning Award - Preparation for institutional training grant submission.
Internal Funding
USC Research and Innovation (R&I)
See solicitation for details
2023/05/10
Engineering and Technology, Medicine and Health, Social and Behavioral Sciences, Sustainability, Life Sciences, Physical Sciences
2024/03/18
President's Sustainability Research Award - Seed funding for research.
Internal Funding
USC Research and Innovation (R&I)
See solicitation for details
2023/05/10
Engineering and Technology, Medicine and Health, Social and Behavioral Sciences, Sustainability, Life Sciences, Physical Sciences, Arts and Humanities
2024/04/17
Instrumentation Award - Preparation and matching funds for instrumentation grant submission; Instrument acquisition.
Internal Funding
USC Research and Innovation (R&I)
See solicitation for details
2023/05/10
Engineering and Technology, Medicine and Health, Social and Behavioral Sciences, Sustainability, Life Sciences, Physical Sciences
2024/05/15
Collaborative Research Planning Award - Planning grant; Planning & proposal submisson.
Internal Funding
USC Research and Innovation (R&I)
See solicitation for details
2023/05/10
Arts and Humanities, Communication and Information Sciences, Engineering and Technology, Life Sciences, Medicine and Health, Physical Sciences, Social and Behavioral Sciences, Sustainability
2023/07/05
Team Building Voucher - SC CTSI is seeking applications for team building activities for up to $10,000 each. This mechanism is intended to provide rapid funding for activities that promote the SC CTSI goal of assembling new multidisciplinary, transdisciplinary, and/or multi-sector teams focused on clinical and/or community-engaged research that are grounded in team science principles.
Internal Funding
Southern California Clinical and Translational Science Institute (SC CTSI)
$10,000
2023/04/28
Engineering and Technology, Medicine and Health, Social and Behavioral Sciences
2023/05/22
HDS Center Seed Grant - The Southern California Healthcare Delivery Science Center (SC HDS Center) and Los Angeles County Department of Health Services (LAC DHS) are interested in supporting the design, implementation and evaluation of innovations in care delivery at LAC DHS.
Internal Funding
Southern California Healthcare Delivery Science (HDS) Center
$30,000
2023/03/24
Medicine and Health, Social and Behavioral Sciences, Sustainability
2023/05/01
Catalyzing Pediatric Innovation Grant - CHLA and USC's pediatric medical device competition to assist the development of medical device projects for children.
Internal Funding
West Coast Consortium for Technology & Innovation in Pediatrics (CTIP)
$50,000
2023/03/23
Medicine and Health
2023/04/03
Translational Research on Environmental Health - USC Center for Translational Research on Environmental Health (USC R-TEN) and Southern California Environmental Health Sciences Center (SCEHSC) are pleased to announce the 2023 Translational Research Funding Opportunity, supporting one-year research projects incorporating translational research on environment.
Internal Funding
Southern California Environmental Health Sciences Center (SCEHSC)
$90,000
2023/03/06
Medicine and Health
2023/03/31
Alzheimer's Trial Recruitment Innovation Lab Fellowship Program - This two-year program is designed to train and develop the next generation of researchers interested in Alzheimer's disease and related dementias clinical trials through a multidisciplinary, active and team-based learning approach. Review of applications will begin in March 2023 and continue on a rolling basis until a fellow is selected.
Internal Funding
USC Schaeffer Center
See solicitation for details
2023/02/21
Engineering and Technology, Medicine and Health, Social and Behavioral Sciences
2023/03/01
USC Sea Grant Biennial Request for Research Proposals: 2024-2026 - The University of Southern California Sea Grant Program (USCSG) is soliciting preliminary proposals (funding up to 6 projects worth $1.2 million from NOAA) for research projects of one or two years' duration beginning February 1, 2024; projects should focus on topics pertaining to the "Urban Ocean," USC Sea Grant's primary focus.
Internal Funding
USC Sea Grant
$1,200,000
2023/02/10
Communication and Information Sciences, Engineering and Technology, Physical Sciences, Sustainability
2023/03/17
2023 Clinical Trial Recruitment Lab - Call for projects to pilot ideas that increase access to and reduce inequalities in Alzheimer's clinical trials.
Internal Funding
USC Schaeffer Center
$250,000
2023/02/07
Engineering and Technology, Medicine and Health, Social and Behavioral Sciences
2023/04/02
Beth and Arthur Lev Student Research Fellowship provides support for students of all disciplines doing research focused on the testimonies of the USC Shoah Foundation Visual History Archive and/or other related USC resources and collections during the summer.
Internal Funding
Center for Advanced Genocide Research (CAGR)
$3,000
2023/02/07
Arts and Humanities, Social and Behavioral Sciences
2022/10/10
Children's Environmental Health Research Translation Pilot Projects Program - The Southern California Children's Environmental Health Research Translation Center is pleased to announce its 2022 request for applications for 1-year pilot projects intended to promote children's environmental health (CEH) research translation. The theme of the Center is Urbanism, Air Pollution, Children's Health and Environmental Justice.
Internal Funding
USC Environmental Health Centers
$60,000
2022/09/16
Engineering and Technology, Medicine and Health, Sustainability, Life Sciences
2022/10/12
Environmental Health Pilot Projects Program - The Center funds approximately four pilot projects each year. Awards of approximately $20,000 are available to support junior faculty with an existing research interest in the Center's theme; junior faculty with an interest in basic or translational research; or for investigators interested in transitioning to alcohol or cirrhosis research.
Internal Funding
Southern California Environmental Health Sciences Center (SCEHSC)
$50,000
2022/09/16
Engineering and Technology, Medicine and Health, Sustainability, Life Sciences
2022/09/23
Fall 2022 Multidisciplinary Pilot Grant Program - This year, the Southern California Clinical and Translational Science Institute (SC CTSI) will concurrently offer two types of pilot grants: (a) Standard Pilot Grants of up to $50,000 each and (b) Multidisciplinary Pilot Grants of up to $125,000 each, both focused on clinical and community-engaged research. This announcement pertains to the Multidisciplinary Pilot Grant. These awards are intended to support newly formed, multidisciplinary teams conducting a new endeavor that is beyond the scope of one principal investigator or laboratory.
Internal Funding
Southern California Clinical and Translational Science Institute (SC CTSI)
$125,000
2022/08/24
Medicine and Health
2022/09/23
Fall 2022 Standard Pilot Grant Program - This year, the Southern California Clinical and Translational Science Institute (SC CTSI) will concurrently offer two types of pilot grants: (a) Standard Pilot Grants of up to $50,000 each and (b) Multidisciplinary Pilot Grants of up to $125,000 each, both focused on clinical and community-engaged research. This announcement pertains to the Standard Pilot Grant.
Internal Funding
Southern California Clinical and Translational Science Institute (SC CTSI)
$50,000
2022/08/24
Medicine and Health
2022/09/12
Environmental Health Disparities Research Pilot Projects Program - The NIH-funded Maternal And Developmental Risks from Environmental and Social Stressors Center of Excellence on Environmental Health Disparities Research (MADRES) is pleased to announce the third year of its Pilot Projects Program, supporting one-year research projects that aim to address scientific gaps in our understanding of the unequal burden of adverse environmental health impacts in susceptible communities.
Internal Funding
MADRES Center for Environmental Health Disparities
$50,000
2022/07/25
Medicine and Health
2022/09/16
Mentored Career Development in Clinical and Translational Science Program - For Post-Doctoral Training ONLY This award is a three-year program created to support research career development for health professionals or individuals with research doctoral degrees who wish to pursue formal training and a career in clinical and translational research.
Internal Funding
Southern California Clinical and Translational Science Institute (SC CTSI)
$90,000
2022/07/11
Medicine and Health
2022/07/21
Marine Debris Challenge Competition - This USC Sea Grant funding opportunity via National Sea Grant Infrastructure Investment and Jobs Act addresses the prevention and/or removal of marine debris, supporting original, innovative, and transformational marine debris prevention and removal research that pushes the boundaries of existing technologies and approaches, changes the current landscape of marine debris mitigation, and ties that research to tangible outputs.
Internal Funding
USC Sea Grant
$3,000,000
2022/06/28
Engineering and Technology, Sustainability, Physical Sciences
2022/06/01
Translating Coastal Research into Application - On behalf of USCRP, it is anticipated that approximately $4,000,000 will be available to integrate research, its application, and community engagement in thematic areas of long-term coastal evolution, extreme storms, and human and ecosystem health.
Internal Funding
USC Sea Grant
$500,000
2022/05/24
Engineering and Technology, Medicine and Health, Social and Behavioral Sciences, Sustainability, Life Sciences, Physical Sciences
2022/08/30
Peter G. Peterson Foundation Pandemic Response Policy Research Fund - Supporting research that advances our understanding of the short and long-run impact of public policies implemented in response to the pandemic.
Internal Funding
Schaeffer Center
$150,000
2022/05/11
Medicine and Health, Social and Behavioral Sciences, Arts and Humanities, Sustainability
2022/05/30
Safety Net Innovation Award - Collaboratively develop, implement and/or evaluate interventions to improve patient health, access to care, quality of care and efficiency of care within Los Angeles County Department of Health Services.
Internal Funding
Southern California Clinical and Translational Science Institute (SC CTSI)
$150,000
2022/05/04
Engineering and Technology, Medicine and Health, Social and Behavioral Sciences
2022/06/01
ATRI Epstein Family Foundation Alzheimer's Research Collaboration - Supporting innovative research including basic science, clinical, and/or nontraditional approaches for promising projects that will help catalyze advances in pharmacological and non-pharmacological interventions in individuals with AD across the spectrum from pre-symptomatic to more severe stages of disease.
Internal Funding
Alzheimer's Research Therapeutic Institute (ATRI)
See solicitation for details
2022/04/01
Medicine and Health
2022/04/29
USC Lusk Center for Real Estate Research Applications - The USC Lusk Center for Real Estate is pleased to announce the availability of research awards to become available in July 2021. The stipends are to facilitate high-quality research that will eventually get published in the leading scientific journals. The broad topics should be related to real estate and urban issues.
Internal Funding
Lusk Center for Real Estate
$20,000
2022/03/25
Engineering and Technology, Arts and Humanities, Social and Behavioral Sciences, Sustainability
2022/04/29
USC Marshall / Greif Incubator - The Lloyd Greif Center for Entrepreneurial Studies takes founders from feasibility and development work, on to customers, a tested business model, getting distribution, building a team, bootstrapping and investment preparation. They also provide access to other supporting resources, such as legal and financial assistance.
Internal Funding
Marshall School of Business
See solicitation for details
2022/03/25
Engineering and Technology, Medicine and Health, Sustainability
2022/03/31
Faculty Innovation Award - Provide funding for established or new, high-potential faculty research aligned with the institute's three new interdisciplinary Research Centers: Earth & Environmental Systems; Applied Environmental Solutions; Social Transformation.
Internal Funding
Wrigley Institute for Environmental Studies (WIES)
$50,000
2022/03/07
Sustainability, Engineering and Technology, Life Sciences, Physical Sciences, Arts and Humanities, Social and Behavioral Sciences
2022/04/18
Pilot Funding: Establishing New Collaborative Research Teams - Support junior investigators launching a research program in obesity and/or diabetes; established investigators who are moving into diabetes and/or obesity research; new collaborative research teams in diabetes and obesity related research.
Internal Funding
Diabetes & Obesity Research Institute (DORI)
$50,000
2022/03/04
Medicine and Health
2022/03/27
Fellowships In Genocide Studies - CAGR invites proposals for its three research fellowships for advanced-standing PhD candidates from any discipline for dissertation research focused on testimony from the USC Shoah Foundation Visual History Archive and other USC resources.
Internal Funding
Center for Advanced Genocide Research (CAGR)
$4,000
2022/03/03
Arts and Humanities, Social and Behavioral Sciences
2022/03/01
Pacific Southwest Region University Transportation Center - Research program is organized around four themes: technology for improved mobility, improving mobility for disadvantaged populations, improving resilience and protecting the environment, and managing mobility in high growth cities and regions.
Internal Funding
METRANS Transportation Center
$900,000
2022/01/31
2022/02/11
New Venture Seed Competition - Open to all USC students, faculty and researchers. The Lloyd Greif Center for Entrepreneurial Studies' competition is an opportunity to get your business idea in front of investors and to win seed money to get you started.
Internal Funding
Marshall School of Business
$150,000
2022/01/03
2022/02/22
Donald E. & Delia Baxter Foundation Faculty Fellows Program - Program is to provide seed funding to help prepare and support young investigators as they embark on their careers and start up their independent research programs. This early stage of career development is a critical period for a new researcher
Internal Funding
Keck School of Medicine of USC
$100,000
2022/01/01
Medicine and Health
Rolling
Startup Investment Program - The Stevens Center will invest in USC startups that demonstrate strong potential for success, as assessed by expert advisors, in exchange for equity interests granted to the university. In addition, the assessment will be used to help determine the best pathway for commercialization, and to advise the faculty inventor on business strategy.
Internal Funding
Stevens Center for Innovation
See solicitation for details
2022/01/01
Rolling
Supplemental Faculty Support - Funds are available to provide supplemental research grants for tenured, tenure-track, and full-time research faculty and lecturers in WiSE-eligible departments.
Internal Funding
Women in Science and Engineering (WISE)
$2,500
2022/01/01
Medicine and Health, Engineering and Technology, Life Sciences, Physical Sciences
Rolling
Team Building Grant Funding Renewal Guideline - Supports ongoing team building activities from small research teams. This mechanism is intended to provide follow-on support for activities that promote the SC CTSI goal of assembling new multidisciplinary or transdisciplinary teams focused on clinical and community research, particularly those that are grounded in the science of team science principles.
Internal Funding
Southern California Clinical and Translational Science Institute (SC CTSI)
$5,000
2022/01/01
Rolling
USC Marshall Venture Fund - The The Lloyd Greif Center for Entrepreneurial Studies fund's mission is to bridge the funding gap for early-stage and amplify the impact for later-stage USC-related companies; train students to evaluate, make, and manage venture investments; and engage alumni, advisors, experts, and other stakeholders in helping build the entrepreneurial ecosystem at USC and in Southern California.
Internal Funding
Marshall School of Business
$50,000
2022/01/01
2022/01/28
Early Modern Studies Institute Faculty and Ph.D. Fellowship - The Institute will offer up to two one-semester fellowships for USC faculty whose work relates to the period from c. 1450 to c. 1850.
Internal Funding
Early Modern Studies Institute (EMSI)
See solicitation for details
2021/12/01
Arts and Humanities
2022/02/13
BSEL Social Venture Coaching Competition - The USC Brittingham Social Enterprise Lab offers the annual Social Venture Coaching Competition (SVCC). Established to find sustainable business solutions to the most pressing social needs in Los Angeles, SVCC offers the opportunity for USC-affiliated teams to receive six weeks of business development coaching and $100,000+ in capital.
Internal Funding
Marshall School of Business
See solicitation for details
2021/12/01
Sustainability
2022/02/18
Technology Advancement Grants - TAGs support early stage technologies invented at USC through validation or proof-of-concept development. The awards add value to unlicensed USC-owned technology, aiming to increase the probability of obtaining a license in the future. These awards are not intended to fund basic research or app development.
Internal Funding
Stevens Center for Innovation
$100,000
2021/12/01
Arts and Humanities
2022/02/22
USC Undergraduate Research Associates Program - Supports faculty engaging in collaborative research with undergraduate students. The goal of this program is to provide resources that enable faculty to integrate undergraduates into their scholarly and professional activities.
Internal Funding
Office of Undergraduate Programs
See solicitation for details
2021/12/01
2022/11/18
Advancing Scholarship in the Humanities and Social Sciences Sabbatical - The ASHSS early sabbatical program supports our most productive faculty at critical moments during the research or creative process so that they are enabled to produce high-caliber work sooner.
Internal Funding
Provost
See solicitation for details
2021/10/01
Arts and Humanities, Social and Behavioral Sciences
2023/01/06
Advancing Scholarship in the Humanities and Social Sciences Research and Creative Grants - ASHSS research and creative project grants program promotes the development of innovative and influential scholarly and creative output in the arts, humanities, and humanistic social sciences.
Internal Funding
Provost
$25,000
2021/10/01
Arts and Humanities, Social and Behavioral Sciences
2023/02/10
Advancing Scholarship in the Humanities and Social Sciences Grant Writing Mentorship - The ASHSS grant writing mentorship program promotes and encourages a culture of grant writing among the faculty in the arts, humanities, and humanistic social sciences.
Internal Funding
Provost
$2,500
2021/10/01
Arts and Humanities, Social and Behavioral Sciences
2022/09/30
Visions and Voices - The Provost's Arts and Humanities Initiative invites USC faculty to submit proposals on an annual basis to conceive and organize events that will be presented as part of Visions and Voices' exciting and diverse programming season.
Internal Funding
Provost
See solicitation for details
2021/08/01
Arts and Humanities
2022/10/08
Arts in Action - The Provost's Arts and Humanities Initiative invites USC faculty and students working with community partners to submit community-based projects that address social issues, bring people together, facilitate dialogue, and create spaces to imagine and design future change.
Internal Funding
Provost
See solicitation for details
2021/08/01
Arts and Humanities, Social and Behavioral Sciences
2023/01/30
Major Support for Current Faculty - This competitive program offers awards of up to $25,000 and is aimed at offsetting subtle biases, barriers, and career interruptions that have been shown to hinder the advancement of women faculty in science and engineering at research universities.
Internal Funding
Women in Science and Engineering (WISE)
$25,000
2021/05/19
Varies
Faculty Bridge Funding - The primary responsibility for bridge funding rests with the deans. However, from time to time external funding situations become particularly difficult, causing interruption in funding. In these cases the WiSE program may be able to help by providing additional funds.
Internal Funding
Women in Science and Engineering (WISE)
See solicitation for details
2021/05/19
2021/06/28
Pfizer Centers for Therapeutic Innovation - Supports collaborations focus around joint drug discovery where the investigator brings the target, validation and knowhow, and together with Pfizer a joint drug discovery research plan is developed. Pfizer's areas of interest are aligned with their current core research areas of: Oncology, Inflammation & Immunology, Rare Diseases, Internal Medicine.
Internal Funding
Stevens Center for Innovation
See solicitation for details
2021/04/01
Medicine and Health
Rolling
CHLA Core Pilot Program - At CHLA, the Core Pilot Program exists to supply funding support for investigators to acquire preliminary data to provide a competitive edge for securing extramural grant funding. This program is one of a number of institutional investments to grow the research portfolio of the CHLA research enterprise.
Internal Funding
Children's Hospital Los Angeles (CHLA)
See solicitation for details
2021/03/24
Medicine and Health
2021/03/02
National Center for Sustainable Transportation - The goal of the NCST is to produce research that directly supports the efforts of policy makers and professionals to improve the sustainability of the transportation system.
Internal Funding
METRANS Transportation Center
$500,000
2021/02/01
Sustainability
Closed
Early Modern Studies Institute Postdoctoral Fellowship - The USC-Huntington Early Modern Studies Institute (EMSI) invites applications for a Postdoctoral Research Fellowship from scholars whose research is in any area of the humanities or humanistic social sciences with a focus on early modern Americas, c. 1500-1800.
Internal Funding
Early Modern Studies Institute (EMSI)
$70,000
2021/01/01
Arts and Humanities, Social and Behavioral Sciences
Closed
Voucher Program - SC CTSI's Voucher Program is designed to help investigators start pilot studies in clinical or community research that will generate key preliminary data for more impactful funding. *As of December 15, 2020, the CRS voucher is closed for the remainder of the academic year. We will resume the voucher funding mechanism in 2021.*
Internal Funding
Southern California Clinical and Translational Science Institute (SC CTSI)
$3,000
2020/12/15