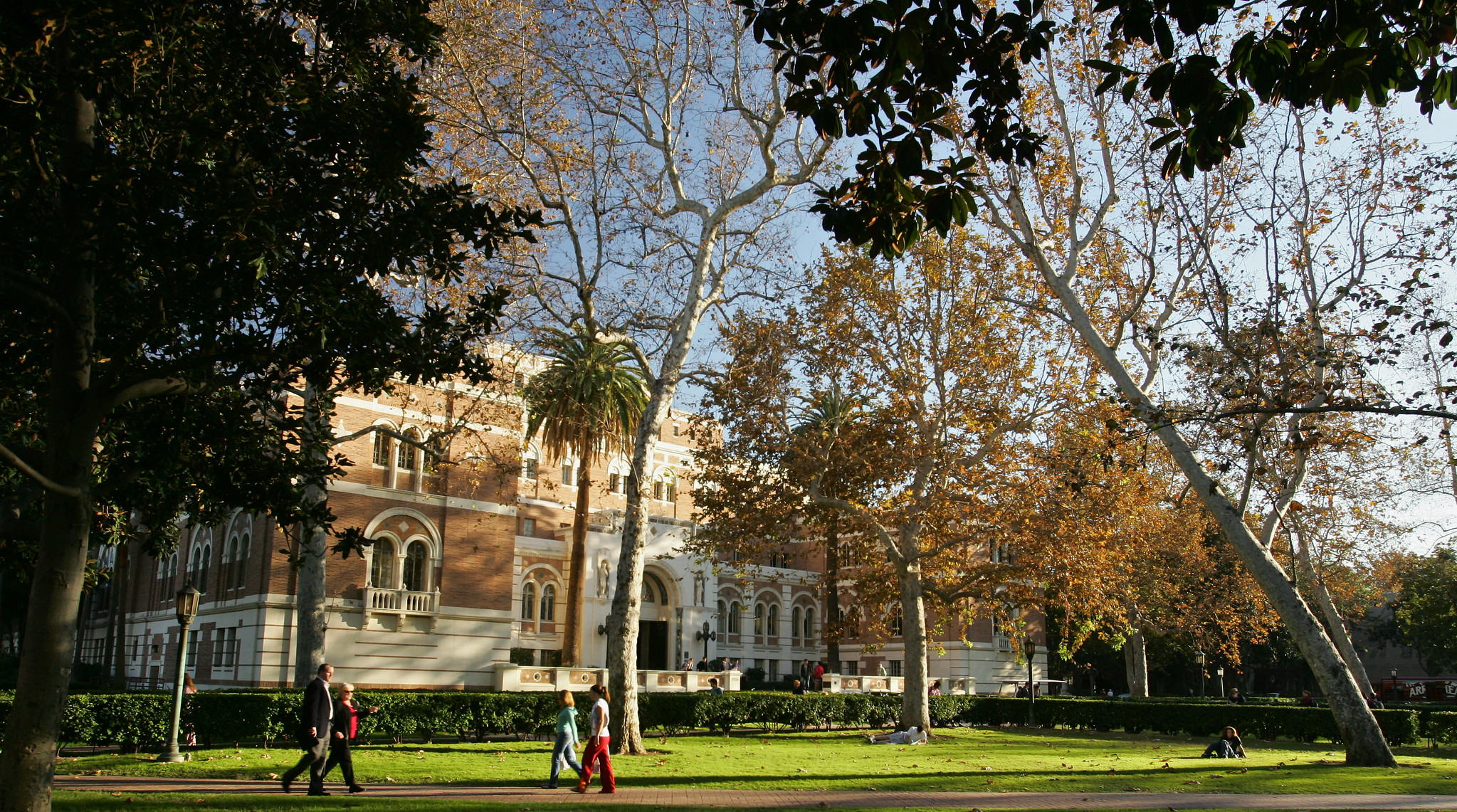 The University of Southern California is one of a small number of premier research institutions on which the nation depends for a steady stream of new knowledge, innovations and discovery. USC is ranked second in the nation among all universities in the size of its federally funded computer science research program, and has the largest graduate program in science, engineering and health of all research universities.
USC has 12,000 students pursuing degrees in the health professions (including clinical, science, biomedical, public health and policy), and has developed programs to integrate clinical care with research and education across the entire university. We have also been a leader in the Association of Academic Health Centers' Aligned Institutional Mission Program.
Research & Innovation supports the University of Southern California's Strategic Plan by building interdisciplinary research collaborations that address societal needs and by increasing the impact and prominence of USC research. The office supports and facilitates research initiatives, promotes our research among sponsors, and provides services that ensure that USC achieves the highest ethical standards in its research.
USC's Strategic Priorities for Research
Excellence through rigor, transparency and reproducibility.
Research that is impactful by benefiting and engaging all segments of society.
Innovation in the research we conduct and in the methods by which we conduct research.
Implementation of integrated digital tools to integrate all aspects of research administration via the TARA system and to enable collaborative research.
Expansion of centers of excellence for fundamental scientific and technological research, providing state-of-the-art shared precision instruments.
Integration of health research with clinical care, education and community outreach across the entire university.
Infusion of a culture of mentorship to support the development of research abilities throughout the university.
Expanding Research Through Collaboration
USC is rapidly expanding its research activity through a strategy that emphasizes collaboration across multiple disciplines and meeting societal needs, such as:
Preventing, detecting and curing diseases prior to causing human harm.
Capturing and distributing energy supplies that are environmentally benign, economical and long-lasting.
Securing the nation and the world against the risk of both natural disasters and intentional acts of terrorism
Enhancing cross-cultural understanding and cooperation through communication among civic, religious, ethnic, and community institutions.
Creating the means to educate both our children and adults for a deeper understanding of science and math, languages and cultures, leadership, and justice.
Students at all levels are provided opportunities to participate in research projects and other creative endeavors, and to interact with a faculty that is distinguished for the impact of its research.
At the Forefront of Creative Research
The University of Southern California has also established the USC Stevens Center for Innovation to support our students and faculty in the translation of inventions and discoveries into practice, so that we are not only at the forefront of creative research, we are also making a meaningful difference in the health and welfare of society. Through this strategy and others, USC has become one of the most influential and productive research universities in the world.